Saucing the competition
Duff's Famous Wings are the best chicken wings in Buffalo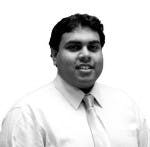 ---
Editor's Note: This column is part of two point-counterpoint dueling columns published in the Oct. 8 edition of The Spectrum. The counterpoint column is listed under related articles.
Sometimes, being the first doesn't mean you're the best.
Chicken wings are no different.
To the casual wing connoisseur, any chicken wing from Buffalo is great. But from someone who has lived all 22 years of his life in Buffalo, like myself, there are subtle differences that separate the posers from the real deal.
Tourists often come to the Queen City in search of a luscious wing and are often pointed toward Anchor Bar.
Wrong. Just wrong.
Anchor Bar - where the first chicken wing was supposedly made - may be the self-appointed "Home of the Chicken Wing," but there are a handful of places that make a better wing, like Elmo's, Grover's, MacGregor's and Sorrentino's, just to name a few.
But at the top of the list, there is no question, is Duff's. Any Bills-loving Buffalonian who bleeds Sabres' blue and gold will tell you that.
I am convinced that Louise Duffney, the founder of Duff's, was less businesswoman and more magician.
There is a certain art to chicken-wing making. You have to start with a meaty chicken wing. Check.
It has to be cooked to the right temperature without being too crispy or overcooked. Check.
It has to be doused in a sea of sauce that makes sure your face and hands beg for multiple paper towels that can barely begin to clean the mess. Double check.
There is no question that Anchor Bar has a pretty good chicken wing. But do you really want just another 'pretty good' wing? Or do you want the best wing Buffalo has to offer?
Duff's sauce, whether hot or barbecue, takes the wing to another level.
Drew Cerza, the owner of Anchor Bar and the self-proclaimed Wing King, touts the title of best wing in Buffalo. And his biggest piece of evidence is the fact that Anchor Bar 'invented' the chicken wing, something that has never been proven.
But I repeat: Sometimes, being the first doesn't mean you're the best.
Would you really want Zach Morris' cell phone from Saved by the Bell over a brand new iPhone 5s? Absolutely not.
Duff's may have been late to the party, but it definitely became the life of the party.
Bottom line: When I sit back to watch my Bills lose a heartbreaker or my Sabres get shut out, it is easier to handle if I have a Duff's chicken wing in my hand - much more so than an Anchor Bar wing.
A Buffalo gem is nestled on the corner of Sheridan Drive and Millersport Highway. So next time your friends from out of town want to know what a chicken wing is supposed to taste like, take them to Duff's, the real "Home of the Chicken Wing."
email: sam.fernando@ubspectrum.com
Comments