Train Keeps on Chugging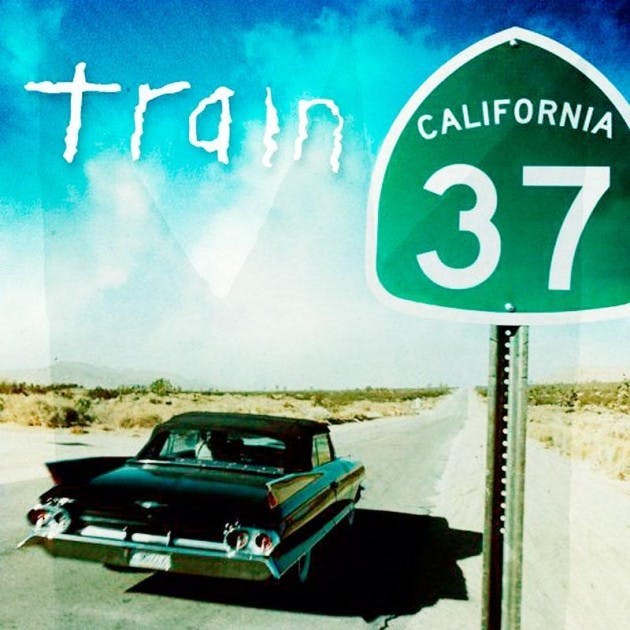 ---
Artist:Train
Album:California 37
Release Date:April 13
Label: Columbia Records
Grade: B+
After three years of touring from the success of 2009's Save Me, San Francisco and mega hit "Hey, Soul Sister," pop-rock group Train released their sixth studio album California 37 on Tuesday.
During Train's tour, lead singer Pat Monahan wrote and compiled all the tracks for the album while injecting his personal life in the carefully constructed lyrics. This smart decision balanced the album.
California 37 opens with "This'll Be My Year," a counterpart to Billy Joel's "We Didn't Start The Fire." Monahan scatters lyrics about the births of his children and his relationship with his current wife among references ranging from 9/11 and Facebook to Journey's "Don't Stop Believing."
"I stopped believin'/ Although Journey told me 'don't,'" Monahan sings.
The success of the opening track diminishes as Monahan and company constantly name-drop during the album. "We Were Made For This," and "You Can Finally Meet my Mom" rely heavily on pop culture references and have piano notes reminiscent of the past hit "Drops of Jupiter."
The album's first single, "Drive By," has already achieved Billboard success with its catchy reggae guitar cadence. Monahan makes the chorus infectious with an injection of melodic stuttering on the song, and you can't help but tap your feet to the beat.
California 37 then progresses into "50 Ways To Say Goodbye," a Latin-themed mariachi tune that brings rock-infused guitars together with hilarious lyrics about a failed relationship.
"She was caught in a mudslide/ Eaten by a lion/ Got run over by a crappy purple Scion," Monahan sings.
The title song "California 37" can be described as pop-hop. Monahan attempts a gangster tone as he sings about the naysayers of his band and his first wife. This track is a fail with Monahan's tone, but the captivating hook is sure to remain in listeners' heads.
"Bruises" takes Train in a different direction with the addition of Country crooner Ashley Monroe. Monahan and Monroe act as two different characters and interact with each other through the lyrics.
"Have you seen him?" Monahan sings.
"Not in years," Monroe answers.
With California 37, Train has established a solid release that has sufficed the high expectations. Monahan's trademark vocals and ukulele use soothes fans that have been with the band from the beginning. Train will surely continue their 18-year existence with this release.
Email: arts@ubspectrum.com
Comments