Buffalofest
Summers in city are full of enjoyable festivals worth attending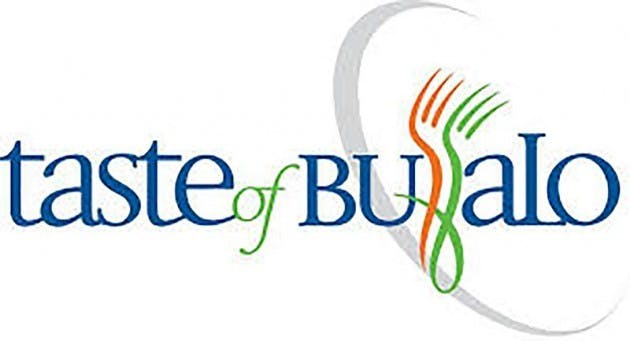 ---
Continuous sunshine in Buffalo often means many things: grilled food, parties, trips to the beach, bonfires, festivals and local Queen City traditions. Concerts and music festivals like Canal Fest and Kiss the Summer Hello are held throughout the season in addition to very popular weekly events – Thursdays at Canalside, Tuesdays in the Park and Wednesdays at Artpark. Aside from other popular events like Shakespeare in the Park or the Allentown Art Festival, there are more than a dozen festivals in Buffalo each summer.
Here are a few of the best:
Taste of Buffalo
When: July 12 and 13
Each year, Delaware Avenue in downtown Buffalo from Chippewa Street to Niagara Square is filled by hundreds of thousands of people looking to embrace the delectable tastes of Buffalo. What began as a small two-day food festival in 1984 has become the largest two-day food festival in the United States, attracting more than 450,000 people each year, according to the festival's website. Food is priced between $1 and $4 and with more than 200 dishes being offered by the best restaurants in Buffalo. There's plenty of food to eat and sample at a very affordable price.
Galbani Cheese Italian Heritage and Food Festival of Buffalo
When: July 17-20 on Hertel Avenue
Hertel Avenue in North Buffalo is injected with a lively atmosphere each summer during the Italian Heritage and Food Festival of Buffalo. The second largest street Italian festival in the country is celebrating its 26th anniversary this year with plenty of food, drinks and entertainment – including Italian Idol and the Miss Italian Festival. Whether you're Italian or not, everyone is welcome at one of Buffalo's longest lasting festival traditions.
Garden Walk Buffalo
When: July 26 and 27
This may not be the typical festival or event for a college student, but free events full of beautiful sights are a rarity. Rarer still is a weekend event focused around more than 350 types luscious, colorful – and sometimes quiet – gardens in Buffalo. Gardens range from the iconic local Japanese Garden of Buffalo and Erie County Historical Society to private gardens in Lancaster and the Western New York area. The event runs from 10 a.m. to 4 p.m., giving attendees 12 hours to explore the best gardens that the city has to offer.
Kerfuffle
When: July 26 at Canalside
Among the many music festivals and concerts in Buffalo and Western New York this summer, 107.7 FM Alternative Buffalo's Kerfuffle is sure to be among the biggest and best. Headlined by Cage the Elephant, known for their hits "Come a Little Closer" and "Ain't No Rest for the Wicked," Kerfuffle will occur come rain or shine. Performances by Bear Hands, Big Data, Bleachers, Brick + Mortar, KONGOS, Semi Precious Weapons and The Crystal Method round out what should be an unforgettable summer concert.
Elmwood Avenue Festival of the Arts
When: Aug. 23 and 24
It may not be as big or well known as the Allentown Art Festival in June, but with three stages displaying 50 different performances and 170 artists displaying and selling their work in 16 different mediums, there's still plenty to experience at the 14th annual festival Elmwood Avenue Festival of the Arts.
The festival kicks off on Aug. 23 and there three stages of bands playing and performance art displays will be just as busy as the tents of art highlighting the work of some of Western New York most talented artists.
Wing Fest 2014
When: Labor Day Weekend – Aug. 30 and 31 at Coca-Cola Field
What better way to end the summer than eating one of the foods that the City of Buffalo is known for around the world? People may have first seen the National Buffalo Wing Festival in the 2001 animated feature film Osmosis Jones, when fast food junkie Frank DeTorre played by Bill Murray attends the event, but at the time it didn't actually exist. That is of course until Buffalonian Drew Cerza created it a year later and it has been a local tradition ever since.
Now known as the "Wing King," Cerza's celebration of all things chicken wing is the perfect event to end a summer in Buffalo. Since it's conception, the festival has become a mecca of chicken wings. Attendees come from all over the world and consume over 20 tons of wings each year, according to the event's website.
email: arts@ubspectrum.com
Comments