New director of Albright-Knox Art Gallery announced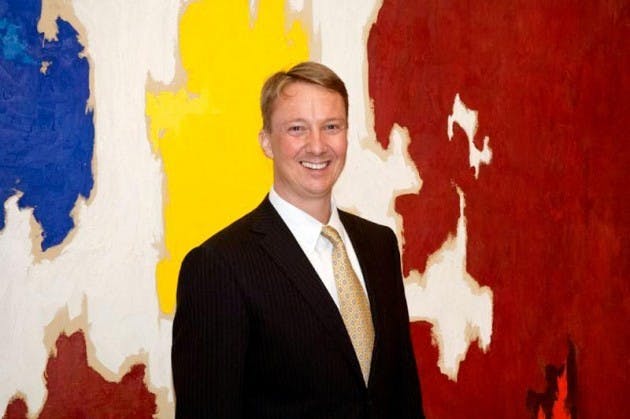 ---
Janne Sir?(c)n has been chosen as the new director of the historic Albright-Knox Art Gallery, announced on Monday.
The board of directors voted unanimously to appoint Sir?(c)n, 42,as the 11th director of the 150-year-old institution - the oldest in Buffalo - on Sunday night. He will officially begin in the late spring-early summer, and Karen Lee Spaulding will be the interim director.
The Finnish-born Sir?(c)n comes from Helsinki, where he directed the Helsinki Art Museum since 2007. In that time, he transformed the museum, bringing an international focus to the 37-year-old establishment.
Sir?(c)n told The Buffalo News his proudest achievement in Helsinki was the museum's role an educational tool to foster visual literacy across Finland. The Economist Intelligence Union ranked the institution first in terms of global education. Sir?(c)n was also the director at the Tampere Art Museum in southern Finland.
"His recognition of, and experience with, the role of museums in promoting economic development, particularly cultural tourism, is crucial for Western New York," said Dr. Sandra H. Olsen, director of UB Art Galleries. "Equally important for our region is his interest in public art programs and his experience with development of cultural policy on both local and international levels. His description of arriving in 'Buffalo-Niagara' demonstrates his understanding of the urban and regional context of the Albright-Knox Art Gallery."
Fluent in five languages - English, Swedish, German, Italian and his native Finnish tongue - Sir?(c)n has worked and lived in seven different countries, which include stops in Sweden, Switzerland, the United Kingdom, Austria and Israel. He graduated with a bachelor's degree in art history from College of the Holy Cross in Massachusetts and received his Masters and Ph.D. in art history from New York University's Institute of Fine Arts.
The hire brings an international flair to the city of Buffalo, Western New York and the nation.
He is the first director of Nordic descent to head a major American art museum, and that, along with his experience abroad all across Europe, is something the art community is excited to see.
"He brings experience that clearly matches the ambition of the Albright-Knox Art Gallery to broaden its national role and to expand its participation on the cultural global stage," Olsen said. "I look forward to meeting him and working with him to develop collaborative projects between the Albright-Knox Art Gallery and UB."
The change comes after predecessor Louis Grachos left his position of 10 years to take a new job in Austin, Texas.
Email: arts@ubspectrum.com
Comments